Cyndi Ray: Perspectives from Women in Title
BY
Alexis Cunningham
.
March 16, 2023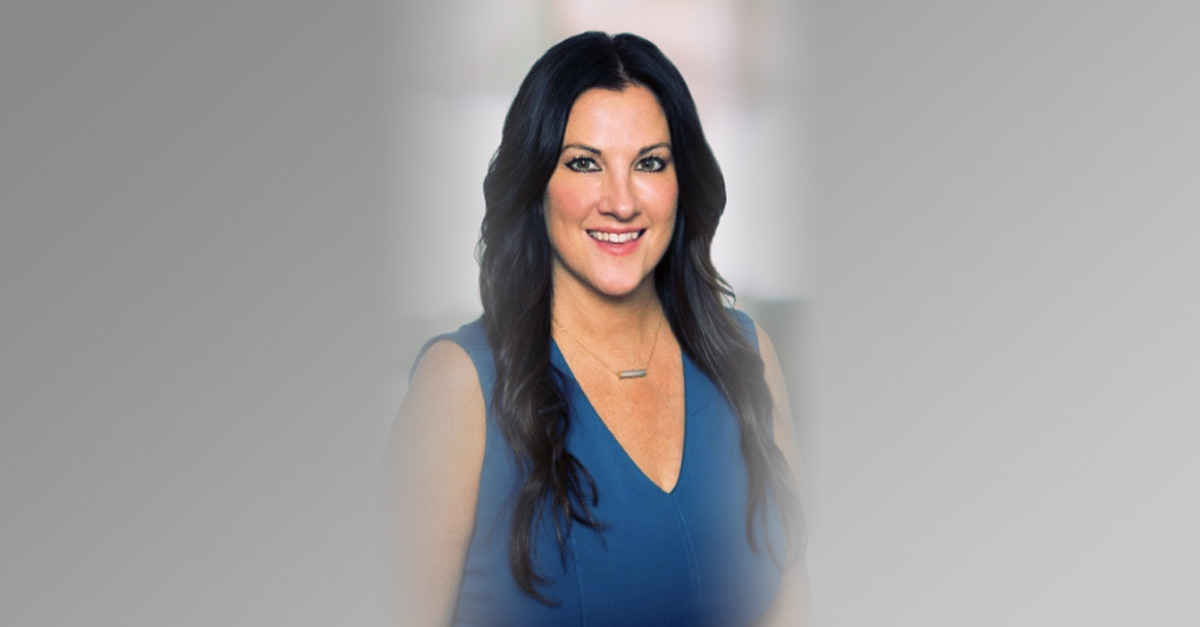 An Interview with Cyndi Ray, President of Sunbelt Title and Texas American Title Company


In honor of Women's History Month, we're highlighting the trailblazers leading the way within our organization. As the President of Sunbelt Title and Texas American Title, Cyndi Ray is bringing her passion, knowledge, and expertise to Anywhere's leadership team and we're thrilled to share her insights and experiences with you.
What are you most passionate about in your work?
The people that I work with are what I'm most passionate about. Regardless of what industry or what role I've had throughout my career, I have always felt strongly that building and sustaining a healthy culture is of paramount importance. An environment that promotes transparent and open conversation, that leads with positivity, one that exudes kindness and support for one another, a culture that empowers employees to do the right thing for the workplace, and for the customer. One that helps our employees grow and develop in their careers, and a culture that doesn't take itself so seriously that we cannot smile and have fun throughout our workday. While many may say they are most passionate about their clients, and I respect that, I've always believed that happy employees lead to happy customers- so it's a 'win, win!'
What's the best lesson you've learned as a female leader?
I started my leadership career, in mortgage lending at JP Morgan Chase at a pretty young age. Some early advice that I was given by an executive female leader was to 'know your facts about your business,' as ultimately, that is what I would be judged on. She also shared with me that it was important to show strength, yet it was okay to still be feminine/be yourself. Both pieces of advice have been so valuable to me throughout my career. I quickly learned that being well prepared, knowing my facts and being able to speak to how I achieved my results, led to people respecting me and ultimately led to me being given more responsibility. It was also empowering to hear, and over the years learn, that to be a successful woman in a male dominated industry didn't mean losing my femininity or changing who I am. The combination of receiving her words of wisdom and the lessons learned along the way (seeing firsthand the truth of her advice play out) really had a positive impact on me and therefore my career.
How can women support other women in their organization?
I have found that the best way for us to support each other is to simply be kind, encourage each other, and to communicate often. It really is that simple! We can all learn from each other, as we've all had different life experiences. I have enjoyed setting up 'collaboration time' with others which can range from a few minutes to an hour or so a month, setting aside time to share any challenges or successes, to just catch up, to laugh together, or just listen/have an ear. This time together helps to form a strong bond, as I lean on, and am close with, many people today that I haven't worked with for several years.
What is the best leadership advice you've received?
I have been fortunate to work with many great leaders along the way, and one of them that I learned a great deal from used to say that 'if you learn how to communicate well, embrace discomfort, and inspire others, you'll be a great leader!' As I got further into my career, his words began to take on more meaning and I came to understand what he meant…and that he was right! Communicating well means listening to learn, not listening to respond. It means being transparent and sharing 'the why' behind a decision, it means getting to know your team and their communication styles. Embracing change and discomfort, and teaching others how to embrace discomfort is key, as business is ever changing and we must evolve and find a better way. Showing your team that you are willing to take some risks, making the changes with them, sharing the successes and the challenges along the way, and learning from those experiences, as well as pivoting when needed, helps others to do the same. It can also build great camaraderie. Inspiring others is more of an art versus a science. At its core, it's about motivating and encouraging your team and those around you to be the very best they can be. It's about getting people to see the impact of their efforts, to want to go that extra mile, and to really care. It's about getting your team to see what is possible and strive to achieve that together, with you. Following his advice has been a journey, one that I'm always on, as I continue to learn along the way and must evolve as a leader as well.
What advice do you have for someone who is just starting their career?
I would tell them to maintain a positive attitude, to always put in 100% effort, and to not be afraid to take some risks. Why? Because I've yet to encounter a successful person, regardless of where they are in their career, who didn't have these qualities. This is easier said than consistently accomplished. There will be times in your career and life that it is simpler to complain or assume that whatever is being asked of you 'can't be done,' and commiserate with your co-workers. Those that achieve excellence work hard, put in the time, find a better way (versus always taking the 'safe path') and get to 'yes!' Being that person, consistently, will have you standing out and rising to the top of whatever position you hold. Additionally, when you approach your career with positivity and 100% effort, it allows joy and satisfaction to be a significant part of that journey. My dad gave me this same advice throughout my life, it stuck, and has served me very well throughout the years. I have always had a sign in my office that says, 'Love What You Do' and I'm very proud to say that I have been fortunate to have achieved that.
At Anywhere, our Diversity vision is to empower everyone, anywhere to own their future and have a place to call home. Through our robust diversity, equity and inclusion strategy, we harness the power of real estate to enable rewarding careers for corporate professionals and entrepreneurs, and support communities to build wealth as home buyers and sellers. For information on what Anywhere is doing to make a difference, please take a look at our 2022 Corporate Social Responsibility Report.
Read More Related Articles